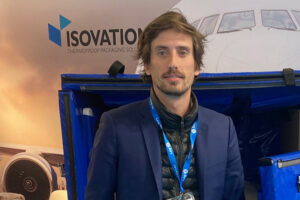 Pierre Coville – Isovation – Responsable commercial France
"Isovation est spécialisée dans la fabrication d'emballages isothermes autonomes pour le transport de produits thermosensibles des secteurs de la santé et de l'agroalimentaire. Le but est de maintenir un produit à une certaine température en fonction des conditions climatiques extérieures. Nous sommes venus à la SITL pour rencontrer des transporteurs, des partenaires, afin de travailler sur les solutions du futur, toujours plus respectueuses de l'environnement. On a présenté un produit qui permet de transporter de grands volumes, en mettant une caisse palette isotherme à l'intérieur de notre solution qui est livrable à plat et réutilisable."
Pierre Coville – Isovation – Sales Manager France
"Isovation specialises in the manufacturing of self-contained insulated packaging for the transport of heat-sensitive products in the health and agri-food sectors. The goal is to maintain a product at a certain temperature depending on the external climatic conditions. We have come to SITL to meet carriers and partners, in order to work on future solutions, always more respectful of the environment. We presented a product that allows large volumes to be transported, by putting an isothermal box pallet inside inside of our solution which is delivered flat and reusable".
---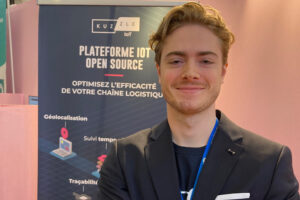 Nicolas Charlier – Kuzzle – Bid and account manager
"Fondée en 2015 à Montpellier, Kuzzle a l'ambition d'accélérer le déploiement de plateformes IoT. La SITL nous a permis de présenter nos nouveaux cas d'usage, avec La Poste et Geodis. Nous avons également présenté notre nouvelle plateforme IoT qui a beaucoup plus de fonctionnalités et d'accessibilité, ainsi qu'une meilleure maniabilité. Kuzzle a une bonne position sur le secteur de la logistique ; on a présenté aux entreprises les enjeux qui vont leur permettre de réduire l'empreinte carbone, d'optimiser l'utilisation de l'ensemble de la flotte et d'améliorer les délais de livraison."
Nicolas Charlier – Kuzzle – Bid and account manager
"Founded in 2015 in Montpellier, Kuzzle has the ambition to accelerate the deployment of IoT platforms. SITL allowed us to present our new use cases, with La Poste and Geodis. We also presented our new IoT platform which has much more functionality and accessibility, as well as better usability. Kuzzle has a good position in the logistics sector; companies have been presented with the challenges that will allow them to reduce their carbon footprint, optimise utilisation of the entire fleet and improve delivery times".
---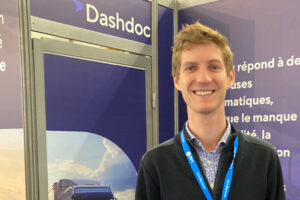 Benoit Joncquez – Dashdoc – Dirigeant et associé fondateur
"Dashdoc produit un logiciel TMS pour les chargeurs et les transporteurs afin de les aider à mieux collaborer grâce à un logiciel connecté avec son temps, avec différents outils et toutes les parties prenantes d'un transport (site de chargement et de livraison, transporteur, conducteur, chargeur). C'est une sorte de Google Drive partagé qui permet de rentrer dans une notion plus collaborative. Notre grande force, c'est que plusieurs milliers d'entreprises travaillent sur notre outil car elles ont été invitées par l'un de nos 400 clients. La SITL nous a donné la possibilité de rencontrer des clients et des prospects ; on a vu de belles entreprises, avec des projets qui nous intéressent."
Benoit Joncquez – Dashdoc – Director and founding partner
"Dashdoc produces TMS software for shippers and carriers to help them collaborate better thanks to software that is connected with the times, with different tools and with all transport stakeholders (loading and delivery site, carrier, driver, charger). It's a kind of shared Google Drive, which allows us to enter into a more collaborative notion. Our great strength is that several thousand companies are working on our tools because they were invited by one of our 400 customers. The SITL has given us the opportunity to meet customers and prospects; we have seen great companies, with projects that interest us".
---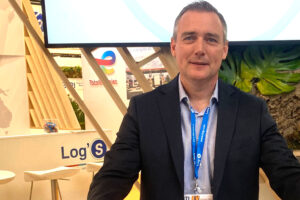 Nicolas Specq – Log's – Directeur du Développement
"Log's fait partie du top 10 des logisticiens français. Notre chiffre d'affaires s'élève à 250 millions d'euros et la société compte 3000 collaborateurs sur 45 sites. Nous sommes prestataires logistiques. Au-delà de ça, nous développons des solutions pour le e-commerce, le retail et l'industrie, en nous appuyant principalement sur de nouvelles technologies, notamment dans la partie informatique, ce qui nous permet d'être plus agile et plug and play sur l'ensemble de ces solutions. Nos solutions ont reçu un très bon accueil sur la SITL où nous avons pu développer de très bons contacts. Certains étaient déjà initiés et on les a quasiment finalisés ; nous avons également poursuivi le travail avec nos partenaires. La SITL a un double intérêt pour nous : on voit nos clients et nos prospects, mais aussi nos partenaires. Nous avons pu présenter nos solutions avec eux."
Nicolas Specq – Log's – Development Director
"Log's is one of the top 10 French logisticians. Our turnover amounts to 250 million euros and the company has 3,000 employees on 45 sites. We are logistics service providers. Beyond that, we develop solutions for e-commerce, retail and industry, relying mainly on new technologies, particularly in the IT part, which allows us to be more agile and plug and play with all of these solutions. Our solutions were very well received at SITL, where we were able to develop very good contacts. We also continued to work with our partners. SITL is a double interest for us: we see our customers and our prospects, but also our partners. We were able to present our solutions with them".
---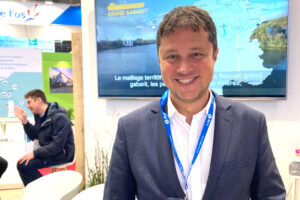 Lionel Rouillon – Voies Navigables de France – Directeur du Développement
"VNF, c'est 6700 kilomètres de réseaux ; c'est le promoteur et le régulateur du secteur afin que les entreprises présentes sur le secteur puissent se développer et développer la voie fluviale. Il était important pour VNF d'être présentes sur cette SITL parce que l'on sent un engouement pour le maritime et le fluvial, pour l'intégration et le dialogue entre les deux. Il s'agit d'un mode vert, durable, fiable. C'est le mode du juste à temps qui vise à améliorer la compétitivité de l'ensemble de la chaîne. Le fluvial a une opportunité dans le cadre de la transition énergétique et du changement climatique. En France, un vent de changement commence à souffler autour de ce mode. En 2018, 110 M€ ont été investis dans les canaux de France ; en 2022, 345 M€ sont prévus."

Lionel Rouillon – Navigable Waterways of France – Development Director
"VNF is 6,700 kilometres of networks; it is the promoter and regulator of the sector so that the companies present in the can develop the waterway. It was important for VNF to be present at SITL because it is passionate about maritime and river transport, for integration and dialogue between the two. It is a green, sustainable, reliable mode of transport. It is the just-in-time mode that aims to improve the competitiveness of the entire chain. The river has an opportunity in the context of energy transition and climate change. In France, a wind of change is beginning to blow around this mode. In 2018, 110 million euros have been invested in the canals of France; in 2022, there will be an investment of 345 million euros".
---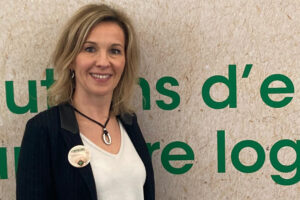 Estelle Moncler – Cenpac – Directrice Marketing
"Cenpac est venu à la SITL car, après les confinements, cet événement est pour nous l'occasion de rencontrer à nouveau nos clients et nos futurs clients qui travaillent dans le secteur de la logistique. Cenpac est spécialiste en solutions d'emballage notamment pour les professionnels de la logistique, de l'industrie et du e-commerce. C'est pourquoi être présent à la SITL fait sens pour Cenpac. Nous proposons une offre produits de 5500 références et de nombreux services présentés sur notre stand. Les visiteurs ont pu découvrir les produits essentiels pour répondre à leurs besoins en emballage : caisse, calage, adhésif, film, banderoleuse… ainsi que des nouveautés comme un nouveau film en papier kraft, une vraie innovation qui a beaucoup attiré ! Soucieux de l'environnement, nous proposons de plus en plus de solutions d'emballage éco-responsables. La RSE est un vrai engagement pour Cenpac, c'est l'un de nos leitmotivs dans nos propositions de valeurs et nos solutions d'emballage."
Estelle Moncler – Cenpac – Marketing Director
"Cenpac came to SITL because, after the confinement, the opportunity was given to us to meet our customers and our future customers who work in the logistics sector. Cenpac is a specialist in packaging and packaging solutions for logistics, e-commerce, for all warehouses. Being present at SITL therefore makes sense. We have presented all the solutions that are part of our offer, we have more than 5,500 references. Many are part of the solutions for logistics. We have a wrapping machine, films, strapping and cushioning solutions… We had novelties, in particular a new kraft paper film, a real innovation, or paper cushioning. We are trying to have more and more eco-responsible solutions. CSR is a real commitment for Cenpac, it is one of our leitmotifs in our packaging solutions".