C-Logistics et GMR Safety : une alliance au nom de la sécurité
GMR Safety présente à la SITL les résultats de sa collaboration avec C-Logistics – la filiale logistique de Cdiscount. Eric Faveron, responsable de la maintenance des sites chez C-Logistics, et Gilbert Daillere, directeur grands comptes chez GMR Safety, nous livrent leurs impressions.
La collaboration entre C-Logistics et GMR Safety a débuté en 2016. "La fiabilité et la facilité d'utilisation du Powerchock en ont fait un standard pour les entrepôts de C-Logistics : ce partenariat fructueux s'est poursuivi par l'installation de plus de 200 Powerchock dans les différents sites C-Logistics de l'Hexagone", explique Gilbert Daillere.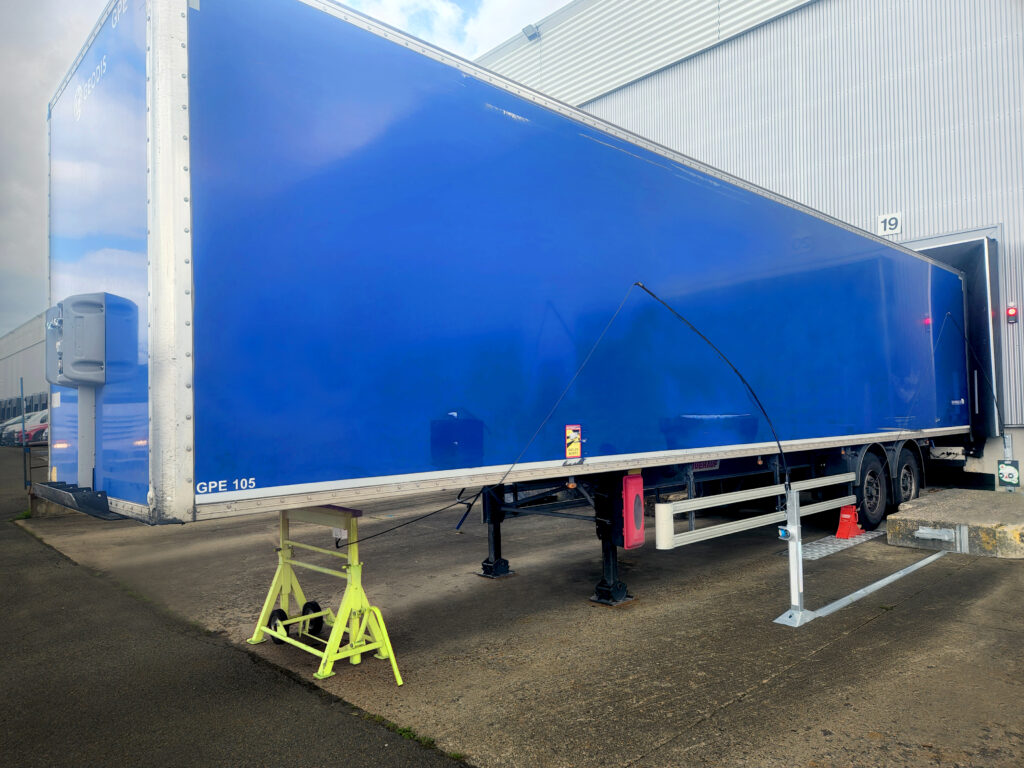 Aujourd'hui, les deux entités s'associent une nouvelle fois afin d'optimiser toujours plus la sécurité des personnels et des biens durant les opérations de chargement et de déchargement des remorques une fois dételées à quai.
Powerchock : référence en matière de sécurité
Le système de blocage de roue Powerchock de GMR Safety protège les manutentionnaires et caristes opérant sur les quais de chargement ; il contribue efficacement à réduire les causes d'accidents. L'ensemble ne résulte que d'un simple principe physique, ainsi que de deux éléments bloquant une roue du véhicule : une cale haute résistance et une plaque de retenue ancrée au sol.
Présent au salon depuis 2018, GMR Safety profite de cette SITL pour présenter deux innovations majeures pour la première fois en Europe : le Powerchock automatique et le kit connecté pour tréteau de sécurité, conçu en collaboration avec C-Logistics.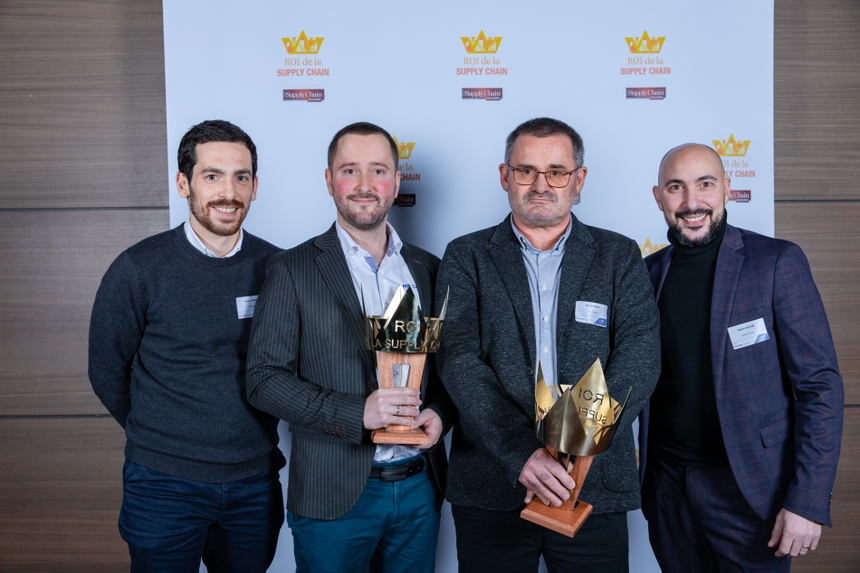 Primée deux fois de suite, cette solution fait son petit effet. Selon Eric Faveron, "les prix reçus à la Nuit de la Supply Chain 2022 et aux Rois de la Supply Chain 2023 mettent en valeur l'ensemble des efforts et des réflexions de nos équipes pour améliorer sans cesse la sécurité des personnels et des biens. A ce jour, il n'existait sur le marché aucune solution d'alerte fiable pour obliger les chauffeurs à positionner ce tréteau de sécurité."
"Notre kit connecté vient remplir cette mission en asservissant la porte de quai grâce à ses capteurs intelligents, le tout avec une parfaite complémentarité avec notre système de blocage Powerchock", conclut Gilbert Daillere.
Stand : J011
---
C-Logistics and GMR Safety: An alliance in the name of safety
GMR Safety presents the results of its collaboration with Cdiscount subsidiary C-Logistics at this year's SITL. Eric Faveron, head of site maintenance at C-Logistics, and Gilbert Daillere, key account manager at GMR Safety, give us their impressions.
The collaboration between C-Logistics and GMR Safety began in 2016. "The Powerchock's reliability and ease of use have made it become standard at C-Logistics warehouses: This successful partnership has continued with the installation of more than 200 Powerchocks throughout the various C-Logistics sites in France," explains Gilbert Daillere.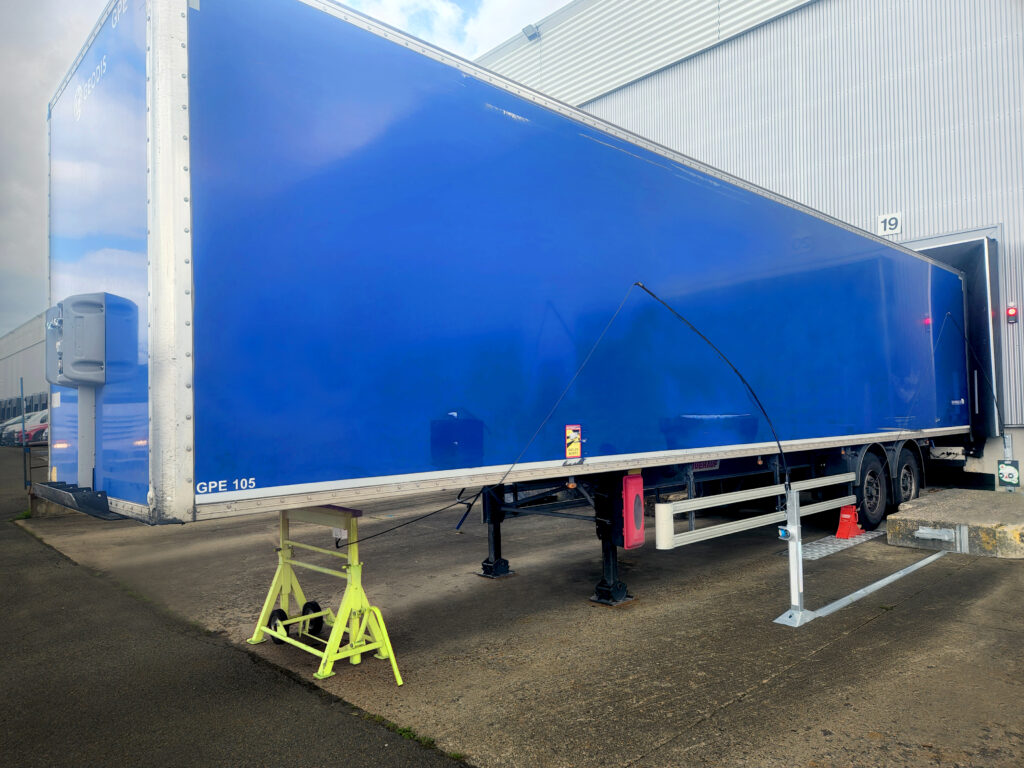 Today, the two entities have joined forces once again to further optimise the safety of personnel and goods during the loading and unloading of trailers once they are uncoupled at the dock.
GMR Safety's Powerchock wheel restraint system protects material handlers and forklift drivers operating on loading bays and is an effective way of preventing accidents. The system consists of a simple physical principle and two elements that block the vehicle's wheel: a high-strength chock and a hot-dip galvanised steel restraining plate anchored.
Exhibiting at the show since 2018, GMR Safety is taking advantage of this year's edition of SITL to present two major innovations for the first time in Europe: the new automatic Powerchock and the connected kit for jack stands designed in collaboration with C-Logistics.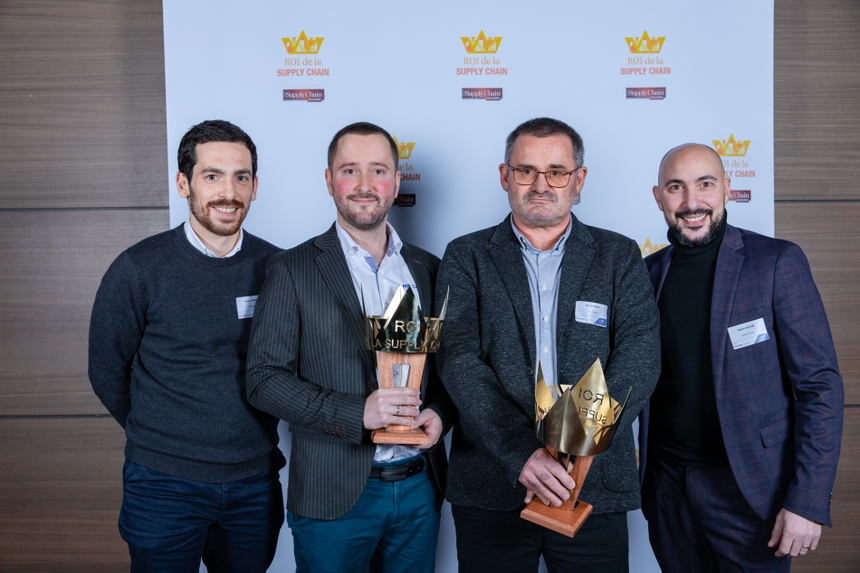 Having won two awards in a row, this solution really makes a difference. According to Eric Faveron, "the awards received at the Nuit de la Supply Chain 2022 and the Rois de la Supply Chain 2023 highlight the efforts and thoughts of our teams to constantly improve the safety of personnel and goods. To date, there is no reliable alert solution on the market to force drivers to position this jack stand."
Gilbert Daillere concludes: "Our connected kit fulfils this mission by controlling the dock door thanks to its intelligent sensors, all of which perfectly complement our Powerchock truck restraints."
Stand: J011