Categories
MORNING BRIEFING
Nous voici arrivés au troisième et dernier jour de cette 38ème édition de la Semaine de l'Innovation du Transport et de la Logistique. On ne peut pas encore tirer un bilan définitif mais toute l'équipe organisatrice de la SITL et moi-même sommes très satisfaits du déroulement de ce salon.

On ne le répétera jamais assez. Le secteur du transport, de la logistique et de la Supply Chain a montré son engagement dans des temps difficiles, faisant preuve d'un dynamisme et d'une capacité d'innovation intacte. Cette SITL 2021 l'aura prouvé. Aussi bien chez les exposants que dans les conférences.

Je suis d'ailleurs heureux de la qualité des intervenants durant les conférences des deux premiers jours. Nous allons dans nos futures éditions continuer à travailler dur pour faire venir les ténors actuels de la filière tout comme ses futurs talents.

Le programme de conférences de ce troisième jour est également très riche. Nous aborderons une problématique à laquelle est confrontée toute la société française dans le monde du travail. Quelle place et quelle influence détiennent aujourd'hui les femmes dans notre secteur, réputé de prime abord très "masculin"?

On parlera aussi de la chaîne logistique du froid, des bénéfices qu'elle génère pour le e-commerce et ses facultés d'adaptation à la transition énergétique. Enfin, l'innovation reste toujours un thème central avec une conférence sur l'hydrogène et sur la Smart Supply.

Alors que se conclura ce soir cette 38ème édition, permettez moi de remercier toute la filière de sa fidélité à la SITL. Et de souhaiter vous revoir lors de notre prochain rendez-vous du 5 au 8 avril 2022 à Paris Nord-Villepinte, Hall 6…!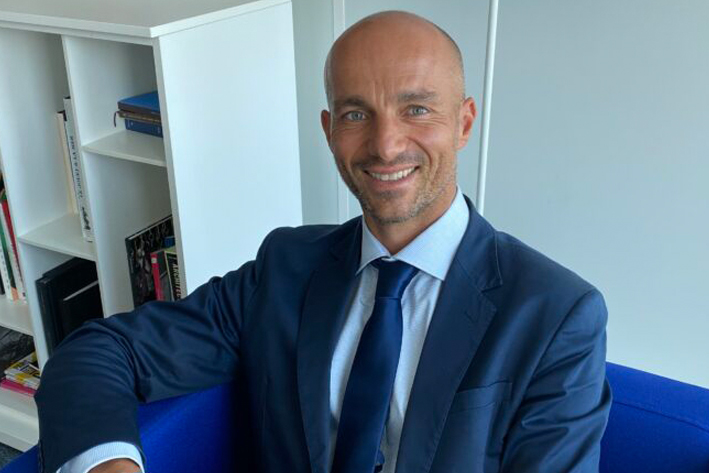 By Thomas Desplanques
Directeur Général de la SITL
:::::::::::::::::::::::::::::::::::::::::::::::::::::::
Here we are on the third and final day of this 38th edition of Transport and Logistics Innovation Week. It is not yet possible to draw a definitive assessment, but the entire organising team of the SITL and myself are highly satisfied with the progress of this show.

We can't say this enough: The transport, logistics and supply chain sector has shown its commitment in difficult times, demonstrating its dynamism and innovative capacity. This 2021 SITL will have proved this, both through the exhibitors and in the conferences.

I am pleased with the quality of the speakers during the first two days of conferences. We will continue to work hard in our future editions to bring in the current leaders of the sector as well as its future talents.

The programme of lectures on this third day is also very rich. We will address a problem facing all French society in the world of work. What place and influence do women hold today in our sector, which at first sight is considered very "masculine"? We will also talk about the cold supply chain, the benefits it generates for e-commerce and its ability to adapt to the energy transition. Finally, innovation remains a central theme with a conference on hydrogen and Smart Supply.

As this 38th edition will conclude this evening, allow me to thank the entire industry for its loyalty to the SITL, and to express my wish to see you again at our next gathering from 5 to 8 April 2022 in Paris Nord-Villepinte, Hall 6..!