Categories
MORNING BRIEFING
Quel départ de la SITL ! Cette première journée a démontré que les professionnels étaient au rendez-vous comme j'ai pu le constater dans les allées du salon et pendant les conférences. Entendre de nouveau le bruit des conversations dans le Pavillon 1 est le signe d'un retour à une certaine normalité.

Cette première journée a de fait été riche en événements, notamment avec l'inauguration et le discours du Ministre délégué aux transports, Jean-Baptiste Djebbari. Son discours a assuré toute la profession de la gratitude et du soutien continu du gouvernement au secteur de la logistique. Un engagement important pour nous tous dans cette période de bouleversements de nos habitudes de consommation. Le ministre a souligné que l'innovation continuera d'être la clé de l'adaptation du secteur des transports, de la logistique et de la supply aux challenges du futur.

Le futur va certainement s'écrire dans notre secteur avec le rail. Cette journée est dédiée au fret ferroviaire, et le cycle de conférences et présentations lui est ainsi consacré. Trois conférences avec la SNCF évoquent les diverses problématiques attenantes au fret ferroviaire. On parlera conjoncture, relance et stratégie de trafic, décarbonation et digitalisation. Elles se déroulent en salle Neptune toute la matinée.

Justement, pour revenir à cette thématique autour de l'innovation, je vous recommande de participer activement à la finale de notre Start-up Contest qui met à l'honneur les entrepreneurs de demain du transport et de la logistique. Donnez votre avis en votant pour la start-up qui vous aura le plus séduit par son projet innovant. Je suis impatient comme vous de connaître le grand gagnant de notre finale. Rendez-vous à 10h45 en salle Atrium.
Je vous souhaite une journée aussi productive que passionnante!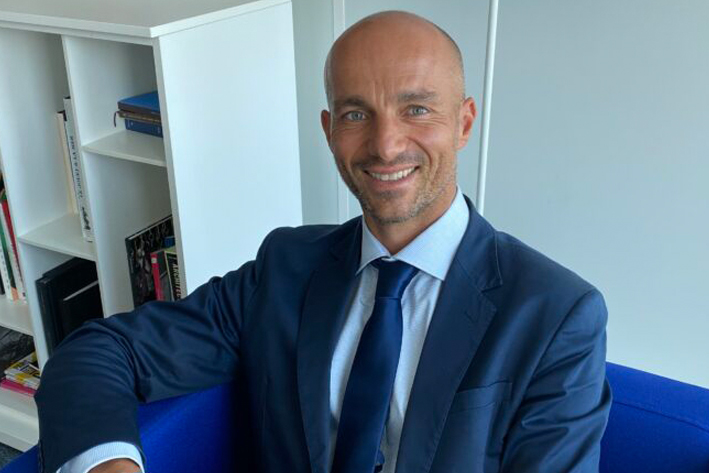 Thomas Desplanques
Directeur Général de la SITL
General Director of SITL


What a start for the SITL! This first day showed that the professionals were there, as I saw in the aisles of the show-floor and during the conferences. Hearing the sound of conversations again in Pavilion 1 is a sign of a return to a certain normality.

This first day was indeed rich in events, especially with the inauguration and speech of the Minister Delegate for Transport, Jean-Baptiste Djebbari. His speech assured the entire profession of the government's gratitude and ongoing support for the logistics sector – an important commitment for all of us in this period of changing consumer habits. The Minister stressed that innovation will continue to be the key to the adaptation of the transport, logistics and supply sector to the challenges of the future.

The future of our sector will certainly be written with rail. Today is dedicated to rail freight, with a series of conferences and presentations. Three conferences with the SNCF discuss the various issues surrounding rail freight. They will address the economic situation, the recovery and strategy of traffic, decarbonisation and digitalisation. They are taking place all morning in the Neptune room.

Coming back to this theme around innovation, I recommend you to actively participate in the final of our Start-up Contest which celebrates tomorrow's entrepreneurs of transport and logistics. Give your opinion by voting for the start-up that impresses you the most with its innovative project. Like you, I am looking forward to the big winner of our final. See you at 10:45 in the Atrium room.

I wish you a productive and exciting day.