Le Start-Up Contest et le Prix de l'Innovation Logistique de nouveau en lice pour la SITL 2021
Le mardi 14 septembre, les membres du jury, composé de professionnels du Transport, de la Logistique et de la Supply Chain, révéleront l'identité des lauréats de la 6e édition du Start-Up Contest et de la 21e édition des Prix de l'Innovation. L'attribution des récompenses est l'un des moments forts de la SITL.

Le Start-up Contest récompense les innovations des start-up dans les secteurs du transport et de la logistique. Il témoigne de la dynamique et de la créativité des jeunes entrepreneurs. Le Start-Up Contest est ainsi un tremplin pour faire émerger de nouveaux talents. Les huit membres du jury sont à leur écoute pour les conseiller et les encourager afin de développer leur innovation.

Deux trophées sont attribués : le Prix du Jury, donné par des grands décideurs de la logistique, de la supply chain et de la grande distribution ; le Prix du Public, issu des votes par SMS des visiteurs de la SITL.
:::::::::::::::::::::::::::::::::::::::::::::::::::::::::::
The Start-Up Contest and Logistics Innovation Prize back again at SITL 2021
On Tuesday 14 September, the members of the jury, made up of transport, logistics and supply chain professionals, will reveal the identity of the winners of the sixth edition of the Start-Up Contest and the 21st edition of the Innovation Awards. The presenting of the awards is one of the highlights of the SITL.

The Start-up Contest rewards the innovations of start-ups in the transport and logistics sectors. It reflects the dynamics and creativity of young entrepreneurs. The Start-up Contest is thus a springboard for the emergence of new talents. The eight members of the jury are at their disposal to advise and encourage them to develop their innovation. 

Two trophies are awarded: the Jury Prize, given by leading decision-makers in logistics, supply chain and retail; and the Public Prize, resulting from the SMS votes of visitors to the SITL.



Prix de l'Innovation Logistique
2021 marque la 21e édition des Prix de l'Innovation, dont le jury est composé de grands décideurs de l'industrie et de la distribution, tous membres du Club Marco Polo de la SITL.

Les candidats se répartissent en 8 catégories: Services Transport et Logistique, Intralogistique Robotique & Automatisation, Immobilier & Infrastructures Logistiques, Technologies IoT & Systèmes d'Information, Energie & Equipements de Transports, Emballage Conditionnement & Palette, Sécurité Sûreté & Cyber et enfin le Prix Spécial Village du Froid by SELFI.

Les solutions récompensées répondent aux enjeux et défis des supply chain modernes que sont l'accélération digitale, l'automatisation des process et la transition écologique.
::::::::::::::::::::::::::::::::::::::::::::::::::::::::::::
2021 marks the 21st edition of the Innovation Awards, whose jury is made up of leading industry and distribution decision-makers, all members of the SITL Marco Polo Club.

The candidates are divided into eight categories: Transport and Logistics Services, Robotics & Automation Intralogistics, Real Estate & Logistics Infrastructure, IoT Technologies & Information Systems, Energy & Transport Equipment, Packaging & Pallets, Security, Safety & Cyber and finally the Special Village du Froid (Cold Village) Award by SELFI.

The award-winning solutions address the stakes and challenges of modern supply chains such as digital acceleration, process automation and ecological transition.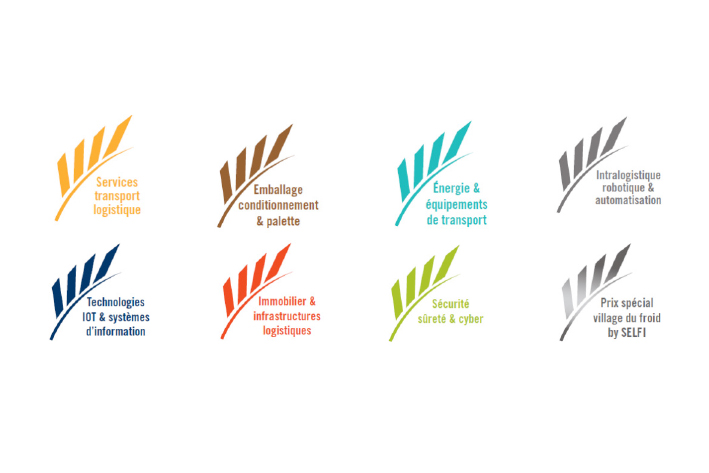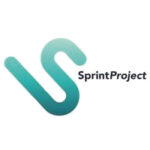 Innovation Partner
SprintProject, est Innovation Partner, son fondateur et président, Fabien Esnoult étant membre du jury du Start-Up Contest et de la Innovation Award Ceremony. SprintProject détecte les innovations des start-ups de la Supply Chain et analyse les tendances susceptibles de faire évoluer la filière.

SprintProject, en tant qu'Innovation Partner, construit les contenus du concours avec la SITL, définit les axes stratégiques et partage ses connaissances sur les tendances en matière de Supply Chain. L'entreprise participe à la délibération et à la sélection des start-ups et les accompagne dans la préparation de leur pitch. SprintProject offre un passage dans l'émission Start Me Up du Supply Chain Village et un article sur son Blog.
::::::::::::::::::::::::::::::::::::::::::::::::::::::::::::::::::::::::
SprintProject is Innovation Partner. Its founder and president, Fabien Esnoult is a member of the jury of the Start-Up Contest and the Innovation Award Ceremony. SprintProject detects the innovations of start-ups in the Supply Chain and analyses the trends likely to change the sector.

SprintProject, as Innovation Partner, build the competition content with SITL, defining the strategic axes and sharing their knowledge on Supply Chain trends. The company participates in the deliberation and selection of start-ups and accompanies them in the preparation of their pitch. SprintProject offers a spot in the "Start Me Up" show in the Supply Chain Village and an article in its blog.