Categories
La Poste – tendances logistiques en 2021
Alexandre Berger, Directeur Unité d'Affaires, Solutions Logistique et Transport de Proximité pense que les robots et la gestion de la chaîne du froid sont de grands thèmes de cette édition 2021 de la SITL.
Depuis combien d'années participez-vous à la SITL ?
Je viens à la SITL depuis plusieurs années, une dizaine peut-être.

Quelle est l'importance de ce salon dans votre processus d'achats et quels types de produits ou de services venez vous chercher ?
Ce salon permet de mettre en avant, les tendances, les innovations et l'ensemble des processus impactés. C'est tout l'écosystème du transport, de la logistique in situ, de la gestion de la data qui est entre autres présenté. Je m'intéresse beaucoup cette année aux solutions de mécanisation et aux robots, mais aussi aux outils « tour de contrôle » et enfin à la gestion de la data. Je regarde avec attention les outils de pilotage et de gestion de la chaîne du froid qui est un axe fort de développement.

Que vous apporte votre présence à la SITL, en termes d'échanges avec vos fournisseurs ?
Surtout le contact, plus direct et précis. Et il est facile ensuite de prolonger les échanges ou de les écourter.

Quelles sont, pour vous, les grandes tendances actuelles de votre domaine d'activités ?
Les tendances actuelles sont portées par une croissance forte du e-commerce :
• Les reverse logistics et particulièrement la collecte des objets/matières retournés
• Plus largement l'économie circulaire et la gestion des flux pour favoriser le réemploi et la réparation
• Le e-commerce alimentaire et la livraison à domicile sous température dirigée
• Les nouveaux services urbains et le microfullfilment
• Enfin et surtout les solutions neutres en carbone et respectueuses tant de l'environnement que des travailleurs qui les opèrent

Auriez-vous des conseils à donner à ceux qui viennent pour la première fois à la SITL ?
C'est un conseil de bons sens : Préparez votre visite en définissant vos objectifs et en planifiant votre parcours. On gagne un temps précieux sur un salon riche en exposants et conférences sur tous les métiers de la Supply Chain !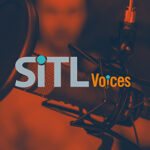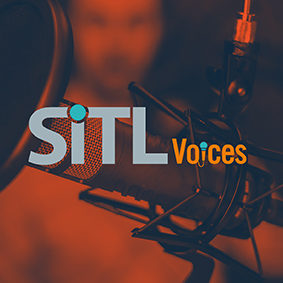 #2 / Explosion du Volume de colis : Quelle gestion logistique ?
SITL Voices accueille pour "La Grande Interview"
Alexandre Berger,
Directeur Unité d'Affaires, Solutions Logistique et Transport de Proximité, La Poste
---
Agé de 45 ans, Alexandre Berger a débuté sa carrière dans les hypermarchés du groupe Carrefour avant d'en rejoindre les équipes Supply Chain. A partir de 2005 il développe des solutions d'approvisionnement assisté pour les activités non alimentaires des magasins en France. Il prend ensuite la direction de l'approvisionnement des produits blancs bruns et culturels. Dès 2012 il mène des projets de transformation en direction de la planification, de la performance et de l'innovation.

Depuis janvier 2018 il a rejoint le Groupe La Poste au sein de l'équipe Nouveaux Services. Il a en charge une unité d'affaires visant à apporter des solutions vertes de logistique de proximité pour le premier et le dernier kilomètre. Ces services s'adressent aux entreprises et aux collectivités pour répondre à leurs besoins opérationnels en matière de logistique sur les segments du retail, de la santé et de la silver économie. Il est ainsi impliqué dans la recherche de solutions en faveur des nouveaux défis de la consommation, s'appuyant sur l'ensemble des forces du groupe La Poste.
---

La Poste – trends in logistics in 2021
Alexandre Berger, Director of Business Unit, Logistics Solutions and Local Transport for La Poste in France, believes that robots and cold chain management are major themes at SITL 2021.
We first asked him how many years he has been attending SITL.
I've been coming here for several years, maybe ten.

How important is this show to your purchasing process and what types of products or services are you looking for?
This fair allows one to highlight trends, innovations and all impacted processes. It's the whole ecosystem of transport, in-situ logistics, and data management that is presented, among other things. I'm very interested this year in mechanisation solutions and robots, but also in "control tower" tools and finally data management. I am looking carefully at tools for controlling and managing the cold chain, which is a strong axis of development.


What does your presence at SITL bring to you, in terms of exchange with your suppliers?
Especially the contact, more direct and synthetic! And it is easy to prolong the exchanges or keep them short.

What are the main current trends in your field of activity for you?
Current trends are driven by strong growth in e-commerce: Reverse logistics and particularly the collection of returned objects/materials; more broadly, the circular economy and flow management to promote reuse and repair; food e-commerce and home delivery under controlled temperature; new urban services and micro-fulfilment; and finally, and above all, carbon-neutral solutions that respect both the environment and the workers who operate them.

Do you have any advice for first time visitors to SITL?
This is common sense advice: Plan your visit by setting your goals and planning your tour. We save precious time on a show rich in exhibitors and conferences on all the trades of the Supply Chain!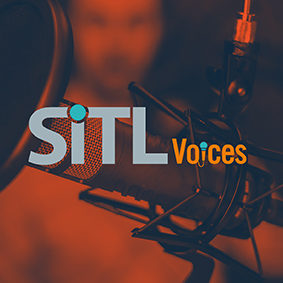 #2 / INCREASE IN THE VOLUME OF PACKAGES: WHICH LOGISTICS SOLUTION?
SITL Voices welcomes for "La Grande Interview"
Alexandre Berger,
Director of Business Unit, Logistics Solutions and Local Transport, La Poste
---
Aged 45, Alexandre Berger began his career in the Carrefour Group's hypermarkets before joining the supply chain teams. Since 2005, he has been developing assisted supply solutions for non-food activities in stores in France. He then took charge of the supply of white, brown and cultural products. From 2012, he led transformation projects in the direction of planning, performance and innovation.

In January 2018, he joined the La Poste Group as part of the New Services team. He is in charge of a business unit aiming to bring green proximity logistics solutions for the first and last kilometre. These services are aimed at businesses and communities meeting their operational logistics needs in the retail, health and silver economy segments. He is thus involved in the search for solutions to new consumer challenges, building on all the strengths of the La Poste group.
---